Caution - Children At Work!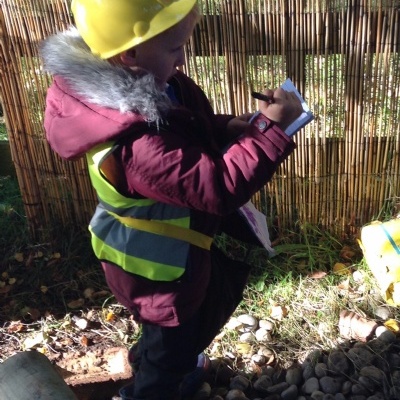 This week, F1 have been enjoying working in the new construction area. We have been measuring, weighing, counting and writing using our literacy belts.
We have been looking at the leaves that are falling to the ground, comparing the big leaves and small leaves, as well as the changing colours. The children have been very interested in nature, looking for worms and spiders, and watching their breath in the cold air.
F2 have been learning the characters they will meet in their reading books.