Under the Sea!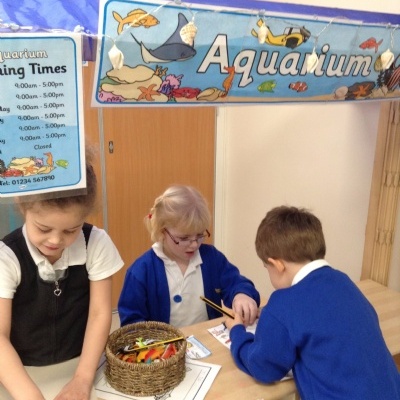 Moving on from 'Pirates', the children in FS2 are now learning about 'Under the Sea'. We have been counting, adding and subtracting with sea creatures. Try asking your children to tell you what number is one more or one less than a given number. We have been brainstorming ideas from the children and together we are finding answers to their questions. Some questions the children have asked are:
Why do crabs have sharp claws?
Why does an octopus have 8 tentacles?
Why do fish have fins?
It would be great if you could also help the children find the answers to their questions, using books or the internet.