New Blog Post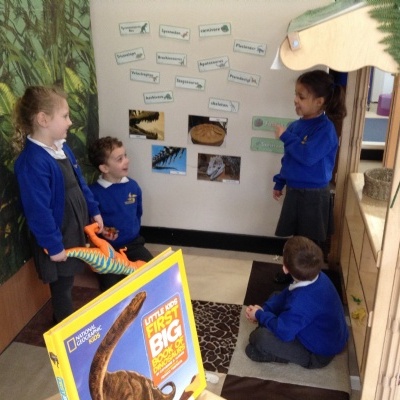 This week we have gone dinosaur mad in FS2! The children have loved looking at pictures of dinosaurs and using fantastic adjectives to describe them.
The children have been visiting the Dinosaur Museum in Mrs Pratt's classroom and buying items in the gift shop in Miss Jones's classroom. In Mrs March's class the children have been in the Discovery Den finding out facts about all the different dinosaurs.
We look forward to more exciting things to come in the next couple of weeks!