Making dinosaur biscuits in FS2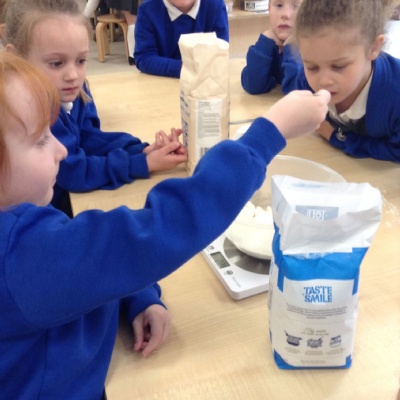 Measuring, weighing, creating, writing and dinosaurs!
Following on from our exciting visit from Mrs Temperton at the end of last term, the children were excited to recreate their fossil printing skills - this time by making fossil biscuits. Together, they learnt about weighing and measuring as they added the ingredients to the bowl. The children imprinted the biscuits with the model dinosaurs and fossils before they went into the oven. During Literacy, the children wrote lists of ingredients and recounts of the activity. Watch out on the website gallery for more pictures - coming soon!