We are having fun in the farm in FS2 (Reception)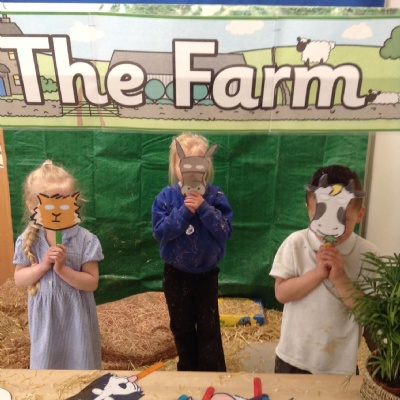 We are having lots of fun learning about farms!
In Foundation Stage 2 (Reception) we are reading The Little Red Hen and rewriting the story. The Little Red Hen is a traditional tale so we are also sharing other traditional tales to look at different characters and settings. Our classrooms all have a farm theme - we have a farm shop, a reading barn and a farmyard stable with real straw!