Making cakes for Macmillan and mums!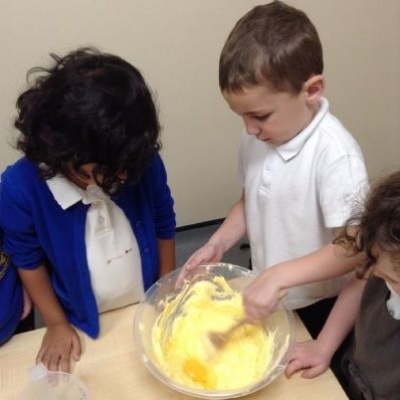 Busy Baking in FS2 (Reception)
The children have been very busy in FS2 (Reception) this week in preparation for the Macmillan Coffee and Cake parents' meetings. They worked together to weigh, pour, mix and prepare delicious fairy and chocolate crispy cakes. Thank you for your support, attending the meetings and for your generous donations. This week the children have been learning the sounds 'g,o,c,k' and next week they will be learning 'ck,e,u,r'.