Diwali in FS2 (Reception)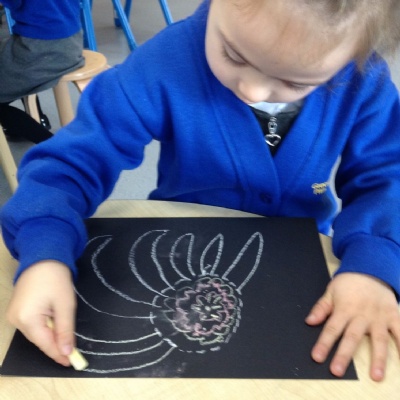 We are learning about different celebrations!
Welcome back to FS2 (Reception) and the second half of the Autumn Term. Thank you so much for your support with the children's half term home learning. They have produced some beautiful collages and firework pictures as well as other activities.
This half term we are learning about celebrations. This week the children have learnt about Diwali, the festival of light. We have shared the traditional story of Rama and Sita and talked about and made Diva lamps and Rangoli and Mehndi patterns.
In Phonics, the children have been revising phase 2 sounds. They have now been put into learning groups for their phonics and handwriting and will either be revisiting phase 2 or moving on to phase 3.
We look forward to seeing you at the Parents' Evenings on Tuesday and Thursday.