Celebrations in Reception (FS2)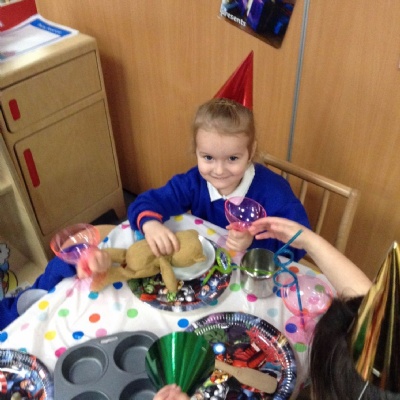 We have been thinking about birthdays!
In Reception (FS2), we have been learning about celebrations. For the past 2 weeks the children have been sharing books and choosing activities in their classrooms related to birthdays. They have been playing ballon games, role playing tea parties and making play doh birthday cakes. In the photo you will see that Percy Bear in Purple Class had been invited to tea!