Thank you!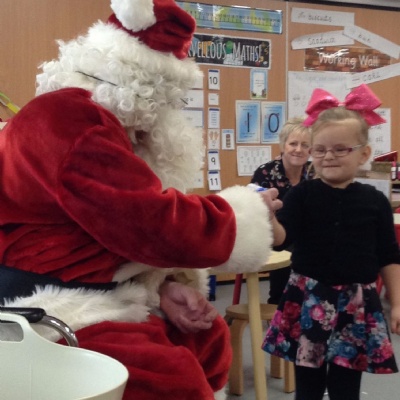 Exciting end to the Autumn Term and looking ahead to 2017!
The Foundation Stage 2 Team (Reception) would like to thank you all for your good wishes, lovely cards and very thoughtful gifts at the end of the Autumn Term. The children had a very exciting time performing their Singalong and enjoyed their Christmas Party with their special guest!
We now look forward to the brand new Spring Term. Our first few weeks of learning will be influenced by the topic 'Under the Sea'.
We wish you all a very Happy New Year!