Under the Sea in FS2 (Reception)!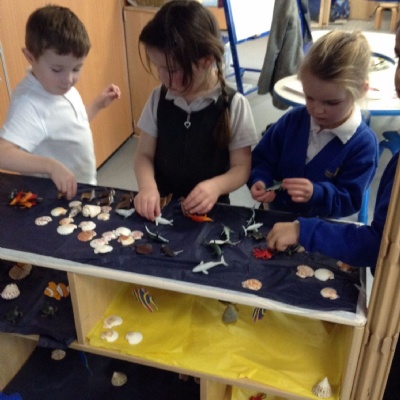 We have been learning about sea creatures!
The theme for our learning this half term in Reception (FS2) is 'Under the Sea'. The children have been singing 1,2,3,4,5 Once I caught a fish alive, adding actions and making class story maps. Next week we will be thinking about rhyming words and changing some of the words in the rhyme, which should make our writing lots of fun! In our writing this week, we have labelled a fish - the children have learnt about how a fish moves and breathes. The children havealso been sharing books about seas and oceans, both fact and fiction. We are currently enjoying 'The Rainbow Fish' which has also reminded us about being kind and sharing.