Bug Club!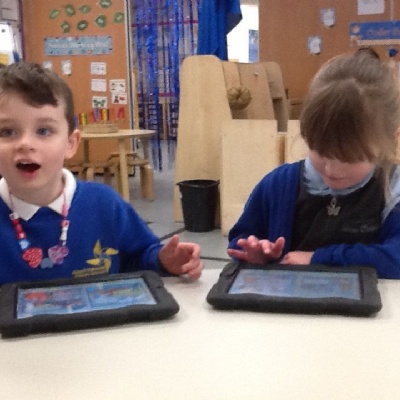 Bug Club at School and at Home
The children in Reception (FS2) have been enjoying using the tablets to look at Bug Club books. In the classroom we share books from Bug Club on our interactive whiteboard - this helps develop their language skills as they discuss the book with their partners and the rest of the class. Please do encourage your children to share Bug Club books at home with you if you have access to a laptop, computer or tablet. The children's log-in details are in their home learning diaries - the link is: https://www.activelearnprimary.co.uk/login?e=-1&c=0#bugclub
Watch out for details of our forthcoming meeting for parents about Bug Club!