Welcome to the new school year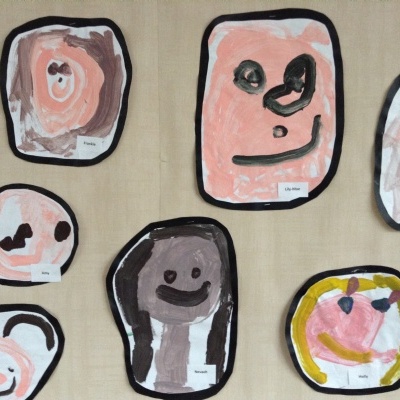 Friday 18th September 2015
We have had a great start to the new school year. It is so lovely to see lots of new faces settling into class so quickly. In Foundation Stage 2 we have been very lucky to have a new environment with lots of new furniture and resources.
Across the whole of the Foundation Stage we have started our first topic 'All About Me'. The children in Foundation Stage 1 have been measuring and comparing their heights and in Foundation Stage 2 the children have been painting self-portraits, hand printing which has led to counting and writing numbers and comparing sizes.
Foundation Stage 2 started learning their phonics this week, introducing the children to s, a, t, and p.