Cave Art!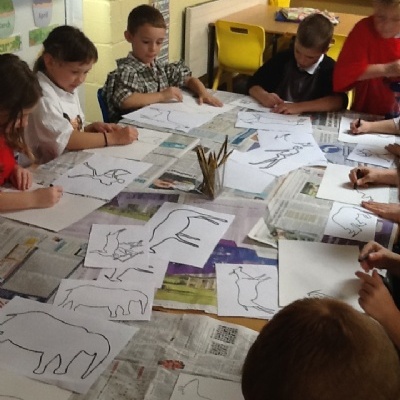 We have had a fantastic time experimenting with our cave art creations!
We painted with sticks. Printed with powderpaints and hand stencils, and drew carefully with charcoal. (The teachers were a bit scared letting us use freshly burnt twigs!)
Come and see our work after our assembly on Friday ~ we would love to show you.