Ancient Egyptian Dress up Day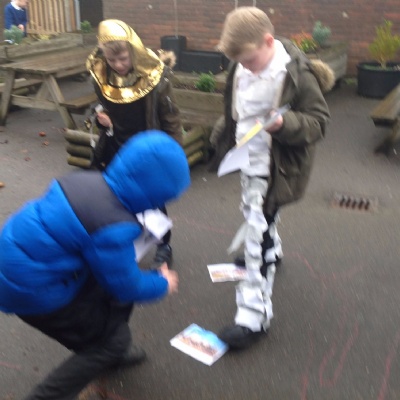 We had a great start to our new topic 'The Awesome Ancient Egyptians'. The children had a great day and loved showing their classroom off to the parents.
We began the day looking at nets and why the Egyptians made pyramids. We looked at where Egypt is on a map and the countries that surround it. In the afternoon, parents come to join us and we made a cartouche and solved maths number problems using hieroglyphics.