Making Mount Vesuvius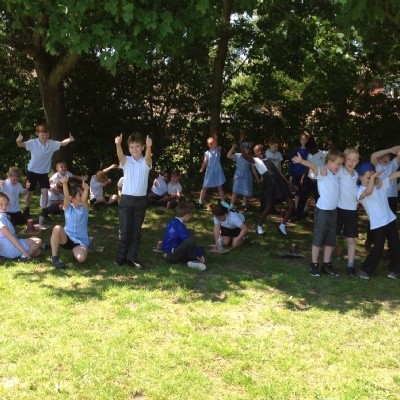 We had a great time making our papier mache volcanoes then making them erupt.
Here's how we did it by Tilly-Rose Adams 4CB.
First, we had to bring bottles in to school then Miss Birkhead cut them down to the right size. That afternoon, we papier mached by dipping news papper in pva glue and water and sticking the newspaper around the bottle. It took two days to build them. Our volcanos were painted the next day. We used green, black, brown and red to paint our volcanoes. We finally went outside and made Mount Vesuvius erupt. We did this by putting in washing up liquid, red paint, vinegar (which stank) and finally baking soda. It was really good fun watching them erupt some of our volcanoes didn't erupt for long however others went on for a long time.