Big Write Ramona's Story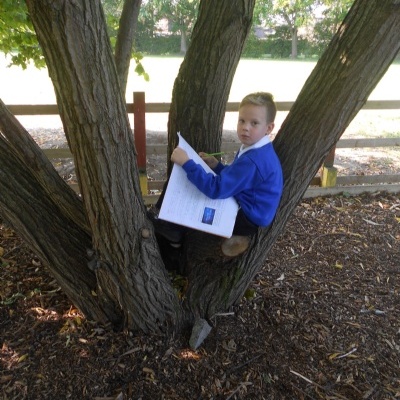 Mr Phillips' Class take a relaxed approach to the big write hoping different environments will inspite their writing
Here is an extract from the story written in the tree.
Flap, flap, flap. What was that? It had scales on a very long tail with spikes all the way down. It was the ruler of the dead. If anyone attacks it the spikes are ready for you. A quater centipede, quarter dragon, quarter snake and quarter crocodile.
To read more of the classes exciting work click on the attachments below.