Engines at the Ready!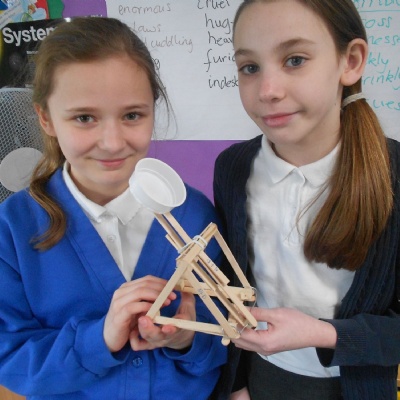 To end our Roman topic the children of year 5 the children had a siege off.
The children designed and built their own siege engines and at the end of the week, they had a competition to see which engine was the most accurate with its aim, which had the highest shot and which siege engine shot the small missile the furthest. Its fair to say that, we all had fun!
By TJ Martens