More DT Fun! Investigating structures.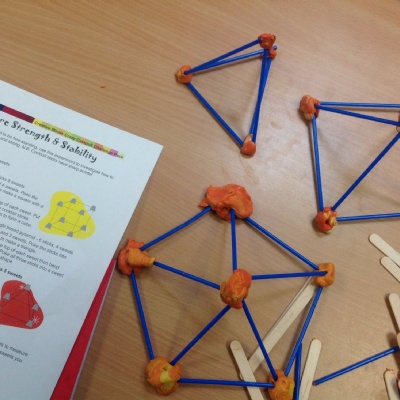 Using straws, lollypop sticks and plasticine; we made different structures to see which one would be the most sturdy for a catapult.
We loved testing them and Miss Smith was very impressed with how groups started to reinforce their structures to make them more sturdy. The competition for designing and making the best catapult is now on! We will share our designs in the next update. There are some extra pictures attached below. We hope you enjoy looking at them.