Fascinating Fort Nelson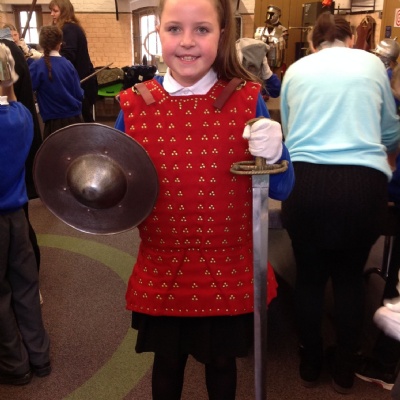 Year 5 had a fantastic trip to Fort Nelson on Tuesday 15th March.
Each class had the change to explore small arms up close from the Celtic Warriors through to the Soldiers in the late 20th Century. Each group dressed up and had to decide which time period each costume represented.
Miss Smith and Mr Lee were really impressed with the pupils historical knowledge as they used clues from the materials and technology from each costume to estimate the time period and chronological order of each table.
Pupils loved the hands on experience of holding real swords and dressing in chainmail and plated armour.
We also investigated the secret tunnels of the fort and understood why the Victorians felt the need to build such a secret building.
5-4-3-2-1-shoot! We also got to experience a three-quarter sized trebuchet in action. Some pupils even had the opportunity to crank the payload then release it to send the cannonball flying off to target.
There will be some pictures of the trip displayed during parents evening this week.
Year 5 pupils will be creating a gallery for visitors to learn even more about this trip.