Year 5 Sharing Assembly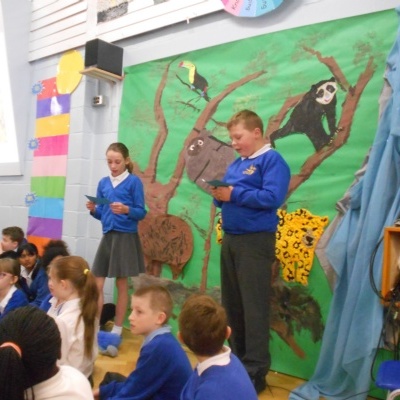 Celebrating the Federal Republic of Venezuela!
On Friday the 18th of September our Year 5 children enthusiastically shared all of their learning about the country of Venezuela. They shared their own google earth tour, the traditional rainbow snake story and also made a Venezuelan smoothie containing a bulls eye and fish eggs which Mr Ferris our Headteacher happily drank! Isn't he brave?