Earthquake Art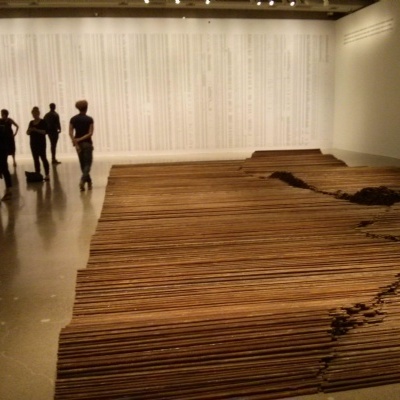 6GB have been thinking abstract in their Art project influenced by Chinese artist Ai WeiWei in relation to their Earthquakes topic.
https://www.youtube.com/watch?v=e1ak4cj1YD0 - Installation of WeiWei's 'Straight'
Today, 6GB looked at Chinese artist Ai WeiWei's artwork based on the 2008 earthquake in Sichuan, China. WeiWei took metal pieces of the buildings that were destroyed during the earthquake, straightened them out and arranged them in the formation seen above to represent the building of something new as well as the landscape.
Below are some pictures of the beginnings of their art reflection so far! The images include art inspired by collapsed buildings and bridges, tsunamis, and tectonic plates.