Film Week!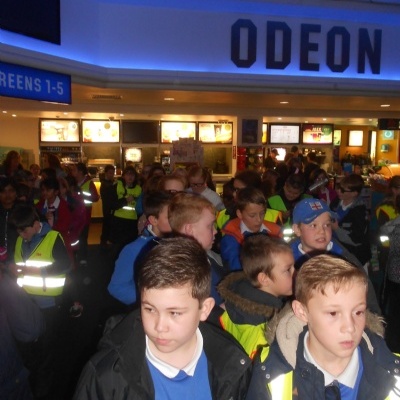 This week Year 6 were lucky enough to go to the Odeon cinema at Bracknell to watch the new Minions film!
This week, as part of Intu Film Week, Year 6 attended a showing of the new Minions film at Odeon cinema. All thoroughly enjoyed the showing, which inspired their stories for Big Write this week. The visual stimulus particularly bought many Big Writes to life!
Miss Brindley's class also had a competition to see who could predict the plot of a film most accurately with only the sound to help them! They also enjoyed watching film without sound, including Charlie Chaplin - they were surprised at how entertaining early 20th century films still are!