Heart Dissection!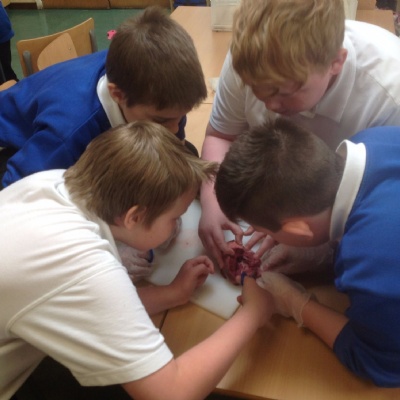 This afternoon we dissected a real heart!
As part of their Science topic, Animals Including Humans, year 6 dissected a real heart. They watched a tutorial about how to correctly dissect the heart before getting stuck in and finding the Superior Vena Cava, the Pulmonary artery, the Atriums and Ventricles.
Pictures attached below! Well done to all for getting involved!