Year 6 Pupils wowed by Dame Evelyn Glennie!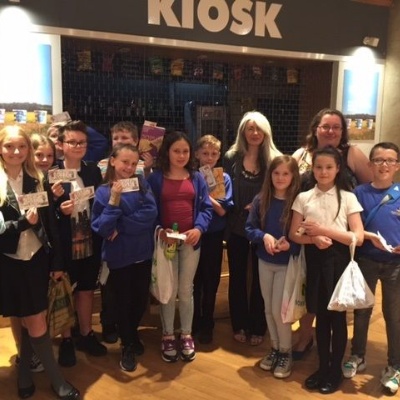 Celebrating Classical Music Alive in Reading 2016!
On Wednesday 8th of June a group of Year 6 pupils went to the Hexagon Theatre in Reading to watch the Royal Philharmonic Orchestra and Evelyn Glennie perform a number of amazing classical pieces. We were so amazed by how magical and skillfull she was when she was playing. We were sitting in the front row and were so close. We could even see her toes wiggling as we had learned that as she was deaf and she feels the vibrations of sounds though her feet. At the end of the concert we were lucky enough to meet her and we told her that we had been researching her amazing life and listening and watching clips of her worldwide performances. Evelyn was so lovely she spent time talking to and autographed every ticket. She even demonstrated with Rhiannon's malteser wrapper how you could get good sounds out of it by investigating the crinkle.