Igniting Writing with Alex Baker!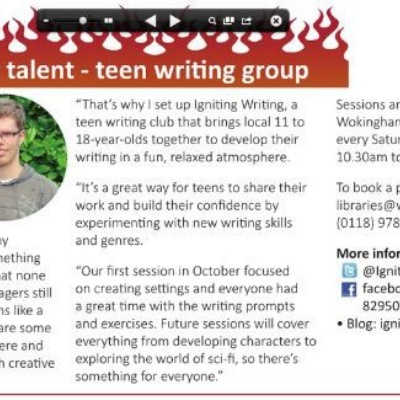 Alex Baker creative writing genius develops creative writing activities on everything from creating characters to sci-fi and we were lucky enough for him to visit.
Yesterday afternoon Alex Baker who runs creative writing classes at Wokingham Library visited our Year 6 pupils and came to ignite our writing! He came to help us with developing characters. We had a wonderful time and we learned how to make our characters more interesting. A great tip for writing narrative is focus on your characters first and the next focus on the next techniques.
Igniting Writing meets at the library in Denmark Street on Saturdays from 10.30am to midday and is open to 11-to-18-year-olds