The Lion King Leavers Play!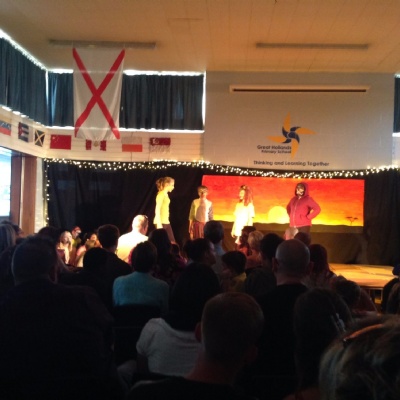 A massive well done to all of Year 6 who performed in their leavers play 'The Lion King'.
Thank you to all staff and children for your efforts in contributing to what proved to be a truly fantastic leavers play this year! Thank you also to the many family and friends who came to watch, as there were over 150 people who came to watch over the two days!
We have had fantastic feedback from parents, staff, governers and other visitors, such as Lynne Beck, leader for performing arts for Bracknell Forest. Your feedback is greatly appreciated as it makes all the hard work worth it!
The singing was fantastic, the dancers were mesmerising and the actors/actresses were so professional. Mr Ferris commented on how fantastically professional the show was for a Year 6 production.
Also, a special mention to the Year 5 dancers who were involved in Miss Brindley's dance club.