Mexican Food Tasting!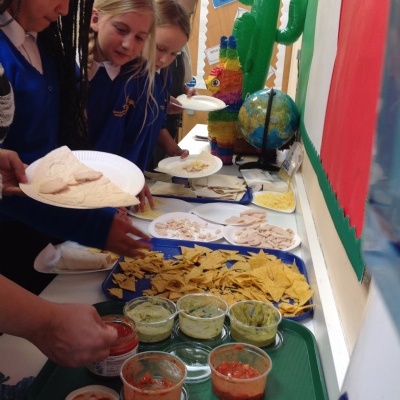 Year 6 kicked off their Mexican Fiesta topic with food tasting!
As part of our new and exciting, creative curriculum, the Year 6 pupils tasted a range of Mexican foods, evaluating them for appearance, texture and taste! They designed and made their own delicious fillings for their Mexican tortillas. We congratulate them on how brave they were in trying new tasty, healthy foods; the guacamole was hit or miss with some pupils!