Prom 2017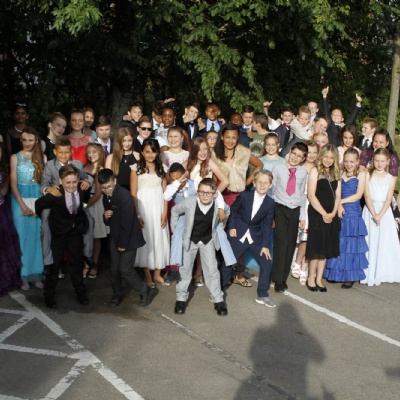 Prom 2017
Thursday 20th July was the date of the Year 6 Leavers Prom.
Crisply ironed suits & polished shoes, dresses and immaculate hair were on show for the evening. 6.30pm saw the Year 6's start to arrive. Some in sports cars, some walked, one white Rolls-Royce, two leapt out of a convertible (like Batman and Robin for those of us old enough to remember the 1960's series) and for a first time in 16 years, we had one arrive in a wheel-barrow!
After what seemed an age taking photos, we moved inside for the festivities. Mrs Matthews, Mrs Botley and their team of fantastic helpers laid on a brilliant evening of food, drink, disco and a performance from Mr Phillips and his band 'Just'.
We'd like to wish Year 6 all the best wherever they go for their Year 7 and onwards.