SATs Week 2018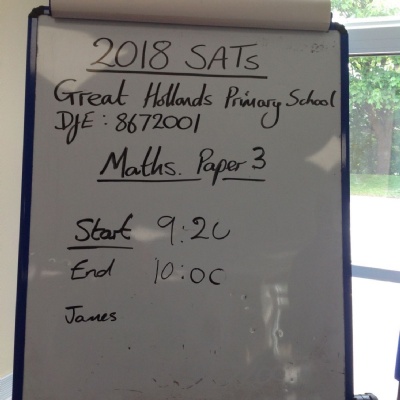 This week we had SATs! All the teachers are very proud of all of us for doing so well.
This week we had SATs and everyone managed to stay calm. Mrs Watson, Mr Phillips, Mr Ferris and all the other teachers have all congratulated us on behaving so well. In all we had 6 tests to do over Monday, Tuesday, Wednesday and Thursday.
The Tests:
Monday was the SPaG (Spelling, Punctuation and Grammar) test, then the Spelling test. Tuesday was the Reading Test. Wednesday was Maths Paper 1:Arithmetic and Maths Paper 2: Reasoning. Thursday was the last test (and hardest, for some people): Maths Paper 3: Reasoning.
The whole school were so proud of our attitude towards SATs, they gave the WHOLE of Year 6 a certificate for achievement.
All us Year 6's feel that we have done so well and some of us even want to do it again! (the chocolate buttons kept us going)