Year 6 week 4/6/2018 to 8/5/2018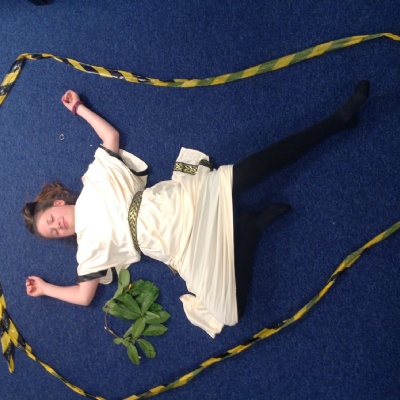 This week we had a Greek Murder Mystery to solve!
Mr Phillips and Mrs Watson gave us a Greek Murder Mystery to solve over the course of the week. There was an Athenian Hoplite called Agathon, who was murdered mysteriously just after the Greek Olympics and we had a list of suspects that had been interviewed to narrow it down. There was: Dualla, a psychopathic woman; Baltar, a Spartan Hoplite; Valerie, Agathon's wife; Zarek, a Corinthian Nobleman and Tyrol, Zarek's slave. We found out hat Tyrol killed Agathon under Zarek's orders. We then wrote a newspaper report about our findings in Agathon's death.
We have also been practising our play/musical, Let The Games Begin, and are learning each of our songs off by heart.