PGL 2016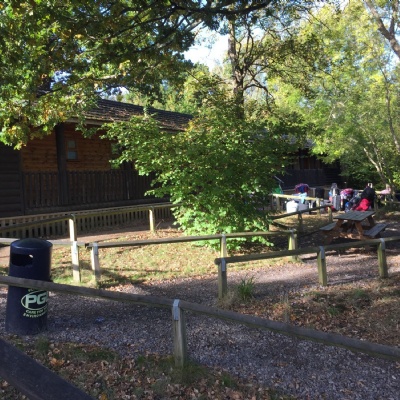 Little Canada Isle Of Wight 2016
Monday:-
An easy coach trip to Portsmouth, followed by a ferry crossing that was a touch on the windy side - to the point where it was difficult to stand at times out on deck.
We've arrived at PGL, been on a tour of the site and are getting ready to unpack and settle in.
All looking forward to something to eat later and the evening games, before the activities start for proper tomorrow morning.
Tuesday:-
'Lights out' started at 9.45pm last night with the last dormitory going to sleep just after 1am. All were awake from 6.30am onwards - some rather more drowsy than others.
A full english breakfast with lots of toast ad cereal got us off to a great start. We've climbed up the cat Walk, solved some brain challenging problems, shot down the zip wire and knocked the tyre wall over with the quad-bikes.
The weather has been lovely and bright sunshine for most of the day.
This evenings game is Ambush. Hide and seek in the woods with the PGL staff. Great ideas on how to dress camouflaged or as dark as possible - black bin liners teamed with head-torches seems to be the fashionable way of playing the game this evening.
We are expecting a visit from the PGL tooth-fairy as one tooth fell out on the way to dinner earliier. The parents in question are aware that the tooth will (hopefully) make it home for Friday night.
More activities tomorrow after, hopefully, a little more sleep tonight :-)
Wednesday:-
All were fast asleep by 10.30pm last night! However, one or two were still a bit drowsy at breakfast this morning.
The morning was spent on Jacobs Ladder and Abseiling with the afternoon consisting of the Sensory Trail and Abseiling. We all had great fun rolling in the mud and water on the Sensory Trail. One domitory were then given a challenge which they readily accepted - one room, four wet and very muddy girls, one shower and 15 minutes to be ready to go abseiling........and they were only 2 minutes late!
Mrs Brown gave the Sensory Trail a go, was almost as muddy as the children and complained of hurt knees after crawling through the stream.
Jacobs Ladder led to some interesting sights. Hanging upside down on one of the logs up in the air while trying to twist round to finish up sitting on the log.
After all the efforts of this afternoon, we are now having a quick room-tidy before going to the evening games.
We will also be having a second visit from the PGL tooth-fairy tonight.
Lots more fun and games still to come tomorrow including Climbing, the Trapeze and the Assault Course. :-)
Thursday:-
Another early night with all asleep by 10.45pm and quite a few didn't want to get out of their sleeping bags at 6.50am this morning - but the lure of another cooked breakfast soon got everyone up and out.
Today's activites have seen us all having a go at Fencing - the 'lunge' at their teachers with a foil (fencing sword) seemed a very popular thing to do. We also climbed up and swang from the Trapeze, had a go at Orienteering (29 were counted out and 29 were counted back in so none had got lost). Some of us also had a go on the Giant Swing straight after breakfast (luckily none were sick on it). Two groups took on the Assault Course challenge of singing while going round it and we heard a variety of songs from Frozen's Snowman up to AC/DC's Thunderstruck.
We now have a gand total of 25 minutes to start packing bags, tidying dormitories and getting ready for tonights disco!
Tomorrow morning we will all be on the climbing wall, with some then on the Assault Course and the Gaint Swing (again straight after breakfast)
Tomorrow afternoon we are being picked up at 2.15pm and are booked on the 3pm ferry, so if the M3 traffic and road-works are both nice to us, then we should be back at school by 5.30pm when the Year 6's can be collected from the Junior Hall. If we are going to be later back, I shal try to get a message out as best I can - either by Twitter @GHPSsports or text or with a board outside school's main entrance.
There will be a lot of very tired years 6's returning home tomorrow........... and at the moment, it looks like the PGL tooth-fairy has got the night off!