PGL 2017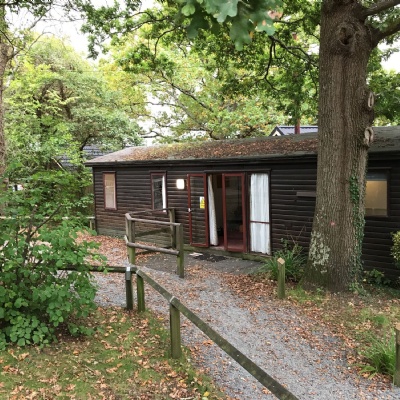 October 2017 and our Year 6 trip to PGL.
Monday 16th October saw us arrive at school packed and ready for a weeks fun activities.
The coach journey down the M3 only saw one queue at the junction for the M27.
A very windy ferry crossing followed and a short final stint to Little Canada.
Dormitories found and moved into and now off to play a few games before tea. The main activities begin tomorrow morning.
The PGL tooth fairy will be paying us a visit tonight.
Let the fun begin. 😀
Tuesday 17th.
Cloudy but warm start and with several bacon sandwiches eaten for breakfast we set off to enjoy the day
The abseiling, cat walk and Jacobs Ladder passed without incident. However the quad bikes didn't. We managed to roll 3 of them and a 4th mounted the tyre wall around the track and was neatly parked on top of the tyre wall. All 4 bikes had to be taken out of service and no one would tell us how many more PGL had left for us to 'look at'. No physical injuries, just a few boys with a lot of dented pride
A nice easy day tomorrow with problem solving, zip wire , sensory trail and the assault course. 🙂
Wednesday 18th.
Sausage, scrambled egg, tomato and toast for breakfast set us up for the day.
Problem solving was interesting, especially when the answers seemed so simple when they were explained at the end.
All did the zip wire - some forwards, some backwards, some impersonating Superman and one upside down Superman pose!
That led us to the Sensory Trail and the Challenge Course. Lots and lots of mud on these two. 3 showers later and some still complaining they haven't got all the mud out of their hair.
The rain has held off today and we'll see what tomorrow brings us.
Thursday 19th-
This is the last update I shall be able to do, until we are back at school.
Bacon, Hash Browns and baked beans for breakfast and we were off.
The giant swing was first up and met with loud screams but no sick (thankfully as we were on straight after breakfast). We have also climbed up the wall, orienteered our way round the site and taken each other on with foils in fencing.
20 minutes to get ready for the disco and we did it. We then had mass screams as we had to walk through the first (and heavy) rain we've had all week!
The plan for tomorrow is still the 3pm ferry and back to school at 5.30pm. If anything changes with delays to the ferry or traffic, I shall update Twitter as we'll be on the move. Any major delays, I shall attempt to get a text message out from School.
30 very tired year 6 children will be returning to school tomorrow. 💤💤
Friday 20th:-
Suitcases were packed before breakfast and off we went to the last two activities. Trapeze and Archery, where we were joined (finally) by one of the many Red Squirrels on the Island. We returned to the dining hall one last time for a burger and chips as our last PGL meal. A round of Happy Birthday was sung to David and was followed by a very nice birthday cake.
Eleven coaches were counted in the car park collecting children from other schools, so making sure we loaded the correct one, off we set on our journey home. The ferry was a lot smoother than the outward bound crossing and when we docked, all sat-nav's on the coach were telling us to go up the A3 as the M3 was solid with traffic. We made it to the other side of Bagshot (7 miles from school) with no problems at all and then we hit traffic. Just under an hour to move 200 yards on the A322! Mrs Kingsnorth got out the map and employed her navigation skills and took us on a detour through Windlesham and got us back to school as quickly as she could - only an hour and a half late - well done Mrs K!
After the quickest unpacking of the coach in PGL history, a lot of tired and muddy children were returned to their parnets/carers ready for a good nights sleep and a half-terms rest.
Thanks to Mrs Botley, Mrs Matthews, Mrs Kingsnorth, Mr Roberts and all the year 6 children who made this a week to remember for everyone who went.
Click Here for a selection of photographs from the week. Mr Roberts will be in touch after half-term with details of how to get a CD with all 1520 photographs from the week on it.