PGL 2018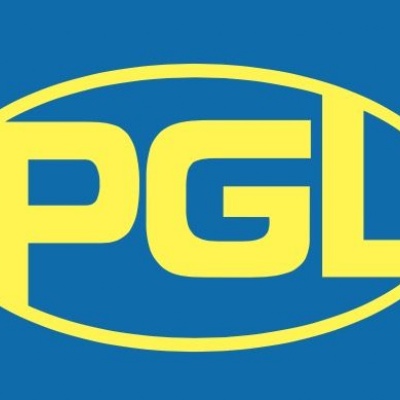 15th to 19th October 2018
Monday 15th
After a year of looking forward to it, the day finally arrived and we set off for PGL. A nice easy coach and ferry crossing led us to the centre. We unpacked, found our way around, spent the evening playing robot wars and all were asleep just after midnight.
Tuesday 16th
All asleep by half midnight last night, but no one was impressed with the 6.45am alarm call - than came a breakfast competition of who could make the highest sandwich out of marmalade or bacon.
A foggy start on our morning walk to the beach - was that foggy we could only see about 100m out to sea., but it soon cleared up. On the way, we had an argument about squirrels. Signposts all long the road warning motorists of red squirrels running across the road. Several of the children insist that squirrels are grey and not red. There is only red ones here and they are protected as an endangered species.
This was followed up with the zip wire, Jacobs ladder, quad biking and a very wet and muddy sensory trail. Great fun had by all.
We now have a lot of very tired children, all in need of a good nights sleep.
Wednesday 17th
A rainy start to today and a lie in until 7am.
Today's activities were Giant Swing, which Miss Brown and Mrs Pesani both enjoyed going on. The assault course proved a challenge in the wet. None of the buggies built collapsed and the quad bike wasn't crashed, we were told that she meant to park it on the tyre wall.
Ambush this evening, saw the camouflage face paint come out for hiding in the woods at night. Much hilarity when everyone noticed that Mr Roberts had been camouflaged by some sneaky other adults here.
A drier day is forecast for tomorrow, and we're all looking forward to a sword fight in the fencing arena.
Thursday 18th
Blue sky, warm sun all day has been lovely. We've been climbing and aeroball this morning. This afternoon saw us sword fighting with each other in the fencing hall, followed by building Fred Flintstone style buggies to race across the playground with some of us sitting in them.
We now have half an hour to start packing and to get ready for the last night disco.
We are due to catch the 3pm ferry tomorrow afternoon on our journey home. Given a clear run up the M3, we should be back in school for 5.30pm. If we are delayed on route, I will update our Twitter @GHPSsports, or phone school as often as I can. Otherwise, we'll reunite parents with some very tired children in the Gold Hall at 5.30pm Friday 19th.