Beauty and the Beast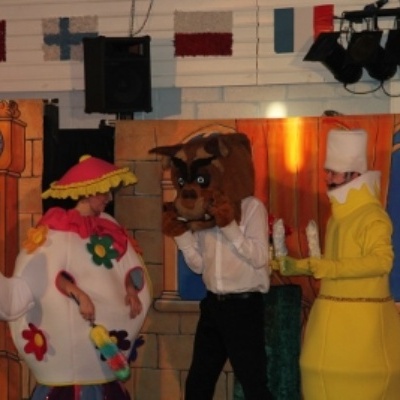 The whole school enjoyed a wonderful live theatre experience this Christmas.
We sang, we danced, we laughed and even shed a tear as the M&M Theatre Company took us on an action packed adventure with their spectacular adaptation of Beauty and the Beast.
The children met giant talking tea pots, and a huge burning candlestick! We joined in with catchy songs and a brilliant must see finale transformation scene.
Beauty and the Beast certainly is sure to stay in the hearts and minds of the children for a very long time. The story is of Belle, a young girl who is tricked into the forest at night by the manipulative Gaston!
Upon being captured by the beast she soon learns of his softer side and that he can be kind and caring.
The whole theatre performance was packed with colourful sets, larger than life characters and fantastic effects.
We were very pleased to have invited Belle and the cast of this wonderful show to be our Christmas guest! Fantastic!