Football match Vs College Town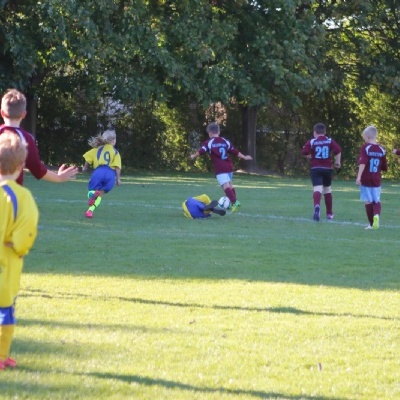 Friendly match for a spot of practise
With 4 of the 7 'A' Team players unavailable, we put out a team of mixed A and B players for the friendly match. College Town took the lead just before half-time. The second half introduced Liam, who scored one for us, set up Michael to score our second and Liam would have had a second himself if it wasn't for a fantastic diving save from their goalie.
A last minute goal-mouth scramble and game of pin-ball saw the ball bounce into our goal for College Town to equalise and the match finished 2-2.
All the players gave as much as they could and should be extremly pleased with the result.