Strictly Great Hollands Week 2!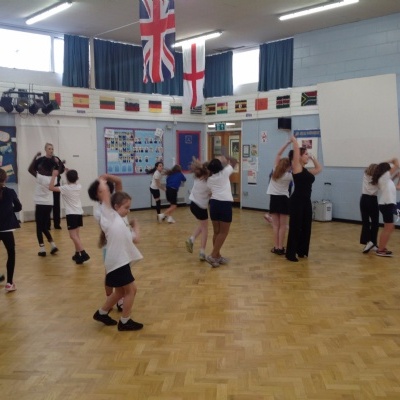 Week 2 of dancing with Berkshire Ballroom was rocking and rolling!
Thank you again to Amy and Amy from Berkshire Ballroom who this week came in to teach a group of our Year 5 and 6s how to rock and roll! Well done to all who also remembered the cha cha cha steps from last week. Strictly come dancing here we come! Or should I say Berkshire Ballroom here we come - a lucky group of 14 children will get the chance to dance at the ballroom itself next week during a workshop where they will learn even more styles of ballroom dance.