Year 6 Tag Rugby Match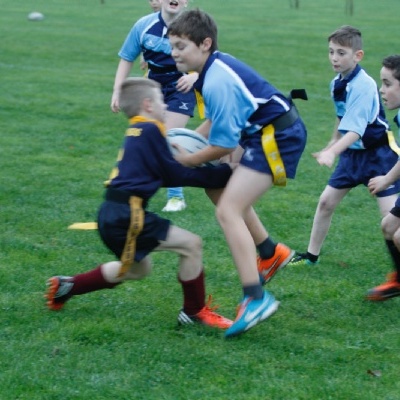 Re-arranged Year 6 Tag Rugby Match vs Jennets Park
Wednesday 26th November and we're at Jennets Park wanting to beat them at Tag Rugby and regain the 'Great Park Trophy'.
The first half saw great defensive play from both teams and we found ourselves 2-1 up at half-time.
The second half saw the game open up and the attacking play came to the fore. 10 tries were scored in a 12 minute half and it was a proper end-to-end game. Fortunately for us, we came out on top 7-6 and went back to school singing "We are the Champions" as loud as we could in the minibus.