Year 1 Dodgeball Tournament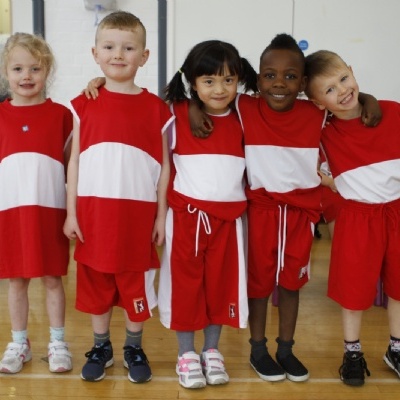 Year 1 Dodgeball Tournament
For the last half-term, our Year 1's have been practicing their Dodgeball skills in PE with Dan and Lee from EPC.
Three teams were selected for the 14th January 2016. For all 15 players, it was the first time they had pulled on one of the school kits, been in the minibus and travelled to another school to play other children at something.
We climbed into the minibus and headed off to Evendens School in Wokingham. Spirits were high on the way and Mrs Sparshott and Mr Roberts were treated to a rendition of Jingle Bells (despite it being the middle of January!) When we arrived we settled in quickly and began to play as best as we could.
Some great dodging and throwing was seen from all 15 of our players in each of the 5 games they had to play.
Once all the games had been played, we waited for the final results to be announced. Our best team finished with a total of 12 points but, unfortunately, Evendens best team pipped us to the win and finished with 13 points.
All the players should be very pleased with the way they played and we are now looking forward to the Year 2 Dodgeball tournament next week.
Click Here for the photo gallery