Year 5/6 Indoor Athletics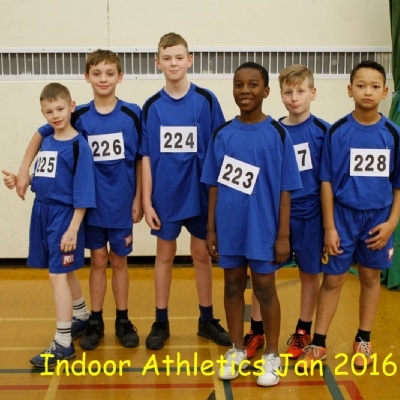 PE lessons have seen us practicing the events for the annual Bracknell Forest Indoor Athletics Tournament for Years 5 and 6.
We have long, triple and high jumped, along with the javelin, chest push and speed bounce. Lots of personal bests were set in these in the school gym and the 6 best boys and 6 best girls were selected from the year groups to make the school team.
January 15th we turned up at the Sports Centre ready to go and aiming to achieve our best finishing place ever. 11 other schools were there and we gave it our best shot in the field events and also in the track events of hurdles and relay races.
The top 6 school qualified for the finals at the end of January. Throughout the afternoon we were hovering around 6th and 7th, but despite our best efforts we finished 8th out of the 12 and didn't qualify. However, we did achieve our goal of our best result – 8th is the best we've managed in the 10 years we've been going to the tournament!
Please Click here for more photos