Swimming Spring Term 2015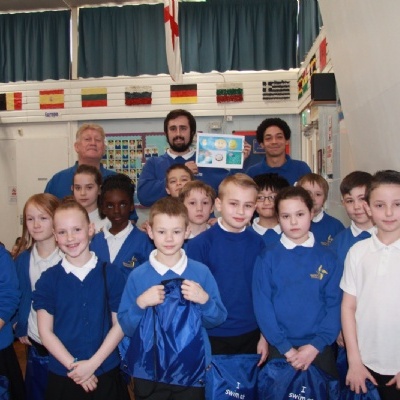 This term some very lucky children from Year 5 have been enjoying three weeks of intensive swimming sessions at the Harmans Water based swimming pool free of any charge, the cost subsidised by the Governors of Great Hollands school.
These children were the group from swimming in Year 4 last year who finished their block of weekly sessions without reaching the coveted 25 metres swim.
They could all swim to a degree at the start of this term but none of the children had gone into deep water and out of their depth
So the challenge was set for all to achieve 25 metres or more.
We are therefore delighted to report that after this recent set of intensive sessions, 13 children are now able to swim and two others made massive strides towards leaving their floats behind forever. All the children have gone into deep water and therefore we would hope that they would all now be able to save themselves if they ever got into difficulty in a river or lake…they have all learnt a crucial life skill which is fantastic….and yes 13/15 children can now swim much more than even 25 metres!
Congratulations to everyone who took part with such great enthusiasm and determination to succeed.
We now look forward to repeating this very special provision again this term with a new group of 15 Year 5 children.