High 5 Netball Tournament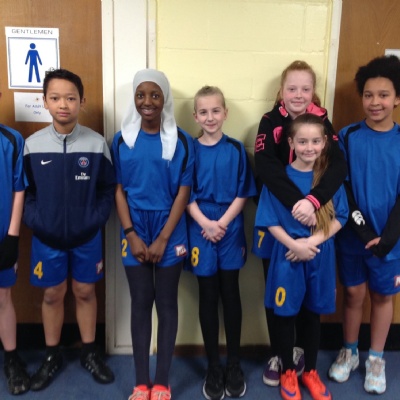 High-5 Netball Tournament
On Wednesday 9th March, we entered a High 5 Netball tournament taking place at Brackenhale Secondary School. The people who went to the tournament are: Tom, Kelsey, Kiera, Millie, Lola, Frankie, Tino, and Anjil. Changing positions half time, there was always two subs.
The first game we played was against Binfield we lost 4-0, the second game we played was Meadowvale, we lost 3-0. Then we played Fox Hill we lost 2-0, then we played Upland and we lost 1-0. We played St. Michaels Sandhurst we won 3-0 (yay), then the last game we played was with Whitegrove and we lost 1-0 (sadly).
By Kelsey and Olivia.
Seven children went with Mr Keohane and Mrs Botley to Brakenhale's tournament. High-5 Netball is a mixed 5-a-side game and has no wing-attack or wing-defence positions. The rules are the same as for normal 7-a-side netball, expect that at half-time you swap positions, meaning you're not always stuck in the same role. Having started out with no netball knowledge, Mr Keohane taught the team to a very good standard and they played brilliantly during the afternoon, thoroughly deserving the win they got. All should be extremely proud with the way they played and represented school on the day.