LVS Football Tournament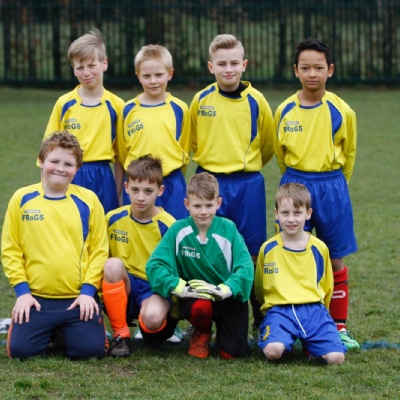 Thursday March 11th saw us arrive at Licensed Victuallers School for their annual football tournament.
This is a tournament that, in the past, we have returned with medals and a trophy from so we were hoping for good things to come from the afternoon.
We were put in a group with Meadowvale, Holy Spring, Wooden Hill and LVS themselves. Our hearts fell when we realised that all 4 schools are above us in the league this year, but we decided to give it our best shot.
The group games started with a slow 1-1 draw and then we woke up and convincingly won our next two games. We had a 45 minute break until our last group game and were going to go and watch our girls netball team in their tournament (report still to come on that), but they weren't playing at that particular time, so the boys decided to go and have a hot-dog instead. Our last group game against LVS was all about revenge as they had beaten us in the league the previous week and we achieved a very creditable draw.
When all the games had been played, it was announced that we had come top of our group and were in the Semi-final for the big main trophy. We took to the field to play Reddam House 'A' team and after a very close game a 0-0 draw seemed a fair result. Then followed the dreaded panalty shoot-out. Best of three and then sudden death. Kai in goal saved one, but had no chance with the other two. Unfortunately, we only scored 1, meaning we were beaten and knocked-out 2-1 on penalties.
A gutted team of lads trudged off the pitch, but they should all be very proud of the way they played and represented Great Hollands that afternoon - there is no shame in losing on penalties - it's just rather hard to take at the time!