Year 5/6 Basketball Tournament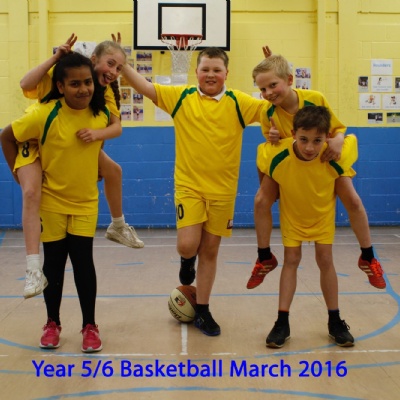 Year 5/6 Basketball Tournament
Friday 18th March saw Whitegrove arrive for our annual Year 5/6 Basketball Tournament.
One of our ex-pupils, Daniel, has been helping with basketball in PE lessons during the last term and the teams were chosen. Last minute replacements were needed though due to a broken wrist, illness and injuries.
Our two teams took on Whitegrove's two teams in a mini-league and we saw some excellent end-to-end game play from all the teams. Shots rained in on the baskets, but unfortunately not all were scored in some very close games.
We gave it a good shot at regaining the Whitegrove/Great Hollands Challenge Trophy, but lost out by 1 league point at the end of the tournament.
All the players should be very pleased with the effort they put in and out thoughts now turn to the Year 3/4 Basketball Tournament on the first Friday after Easter.