Year 5/6 Hockey Tournament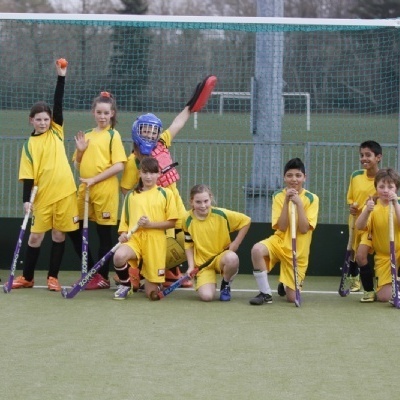 Five weeks of hockey practice in PE with the PE team and hockey coach John Sellwood saw our squad of 10 selected for the LEA's annual hockey tournament on March 25th.
Unfortunately, our team on the day was 2 short due to illness and concussion. The remaining 8 players gave it their best shot, from Talyne in goal all the way through the team to Nieve as striker.
Our group games were all hard and one was drawn and 3 were lost. One of those being to the team that eventually finished 2nd overall. Our final group game against The Pines saw us win our one and only group game 1-0.
All the team played as well as they could and were complimented by the tournament organisers for their positive attitude and enjoying themselves despite our results.