Kwik-Cricket Years 5/6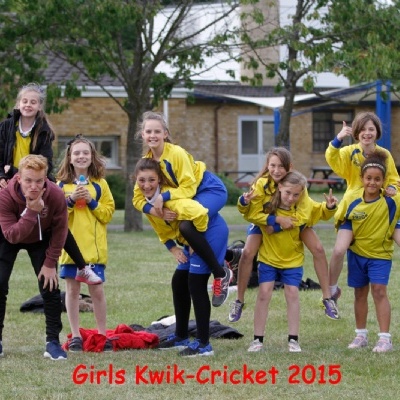 So far, this summer term has been all about Kwik-Cricket. We have been practicing the art of bowling, fielding and batting in our PE lessons and in cricket clubs after school.
Our Year 6 team went to Whitegrove and Wildridings for practice matches and despite some excellent play from our boys, we were unable to beat Whitegrove's team (who had boys who played for the Berkshire County Team) and Wildridings. The Year 6 team had a similar set of results at the annual cricket tournament at Wellington College and were knocked out after the group stage.
The Year 5/6 Girls team had practice matches against Whitegrove and Wildridings and like the Year 5's lost them both. The girls went on to win 1 and lose three games at their LEA tournament and were knocked out after the group games.
The Year 5 team was set after our PE lessons. At the tournament, we lost two of our team to the Year 6's due to injury and drafted in Anjil from Year 4. After our group games, we qualified as the 3rd best runner-up, giving us the 8th spot in the quarter-finals. We demolished New Scotland Hill in that match, but came up against Birch Hill in the semi-final, who thrashed us and then went on to thrash Holly Spring in the final.
All three teams are looking forward to either moving onto proper cricket at secondary school in Year 7, or playing the tournaments again in Year 6 next Year.
For the remainder of this term, we now move on to concentrating on the Outdoor Athletics Tournament and several benchball matches against Whitegrove and Evenden's in Wokingham.
Please click here to see more photos in the gallery.