Kwik-Cricket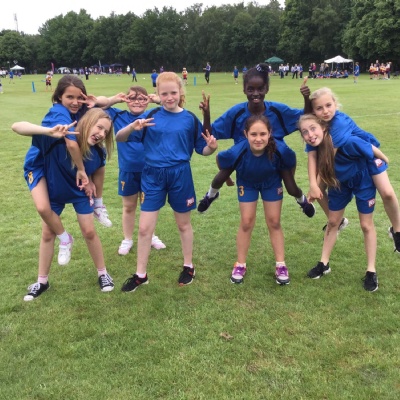 This Years Kwik-Cricket didn't quite go as planned..........
Games lessons in PE this term have been Cricket. The dates were set for the Year 6, Year 5 and Girls Tournaments at Wellingotn College, along with practise matches at Whitegrove and Jennets Park Schools.
Having spent hours practising the overarm bowling technique, the forward defensive shot, the offisde drive and the pull shot, teams for each event were chosen.
Our first practise match at Whitegrove had to be abandoned half-way through the match.
Our second and third practise matches at Jennets Park, also had to be abandoned when rain stopped play.
So our Y6 and Girls team turned up at Wellington College without managing a proper warm-up game against another school.
The girls gave it their best shot and drew 1 game and lost all their other group games - each by a very close margin.
The Year 6 boys were joined by Anjil from Year 5 and we won 4 out of our 5 group games. We then had a 20 minute nerve-wracking wait to find out if we were one of the 3 best second placed teams from the 5 groups that the schools had been split into. It was finally announced that Great Hollands had got through and were up against College Town in a Quarter-Final. Unfortunately, College Town proved too good for us and knocked us out of the tournament.
Two weeks later, our 2 Year 5 teams were then all set to head to Wellington College for their days tournament, only to be told the day before that the College's field was water-logged and the tournament was going to have to be cancelled. :-(
All players should be very pleased with the way they played and represented school and here's hoping that next years English Summer-time weather will be a little more cricket friendly!