Year 4 Football Tournament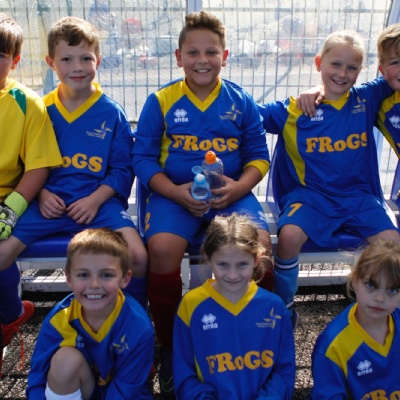 Year 4 Football Tournament
We entered the annual year 4 football tournament again this year.
With everything we are doing, very little pratcise was managed for this but we turned up full of enthusiasm for the day.
Riley in goal made some excellent saves is already staking a claim to be the 'A' Team goalie for the school team when he is old enough and some good goals from Greg helped us in the games.
Draws against Owlsmoor, St. Michaels and Fox Hill; defeats to Wooden Hill and Uplands and a win against Meadowvale was a good performance by the squad and saw us finish mid-table in the group stage - unfortunately not qualifying for a quarter-final though.
A great effort from all involved on the day :-)