Cross Country Tournament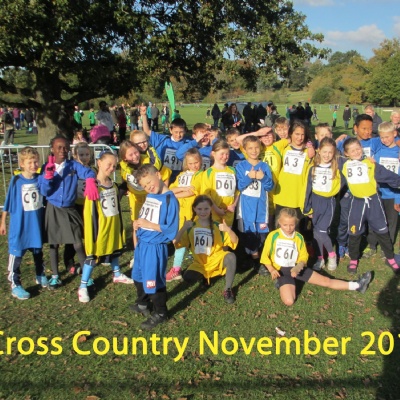 Cross Country Tournament November 2016 at South Hill Park
Friday November 11th saw the culmination of 5 weeks practise in PE lessons, with us turning up at a very sunny, quite warm Cross Country Tournament.
The teams had been chosen from PE lessons and involved children from years 3,4,5 and 6. Although we did have to have a last minute replacement with Jessica having to replace an injured Fely the day before.
The A and B teams we entered for the girls and boys races gave it their best shot on the 950m course around the bottom field, hill, woods and bridge at South Hill Park.
We know we didn't finish first, second or third and we also know we weren't last in each of the four races. I won't know our individual times and final race positions for another week or so and I'll put them on here as soon as I can.
In the meantime - a very great well done to all the team members, most of which we hope to see in next years teams.