Year 1 Dodgeball Tournament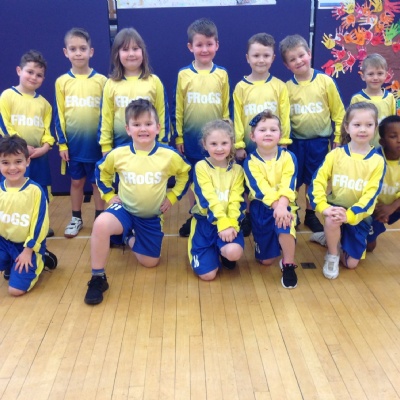 Thursday January 12th at Evendens in Wokingham
In the lead up to Christmas, Dan and Lee had been practising Dodgeball with Year 1 in PE lessons. The two chose 15 Year 1 children and split them into 3 teams of 5.
Thursday 12th January, we got kitted up and set off in a rather cold and wet minibus and set up camp in Evendens school hall.
Each team played five games and put a brilliant effort into each game. Games were won, drawn and lost by all the teams thatwere there and in the end, it came down to teams being level on points to decide who had won. In the end, Great Hollands Team 2 just pipped Great Hollands Team 1 to being the winners having scored 1 more point in all their games.
We are now in possession of the Evendens/Great Hollands Challenge Trophy and will be battling to retain it next week with the Year 3 Dodgeball Tournament.