Year 5/6 Indoor Athletics Tournament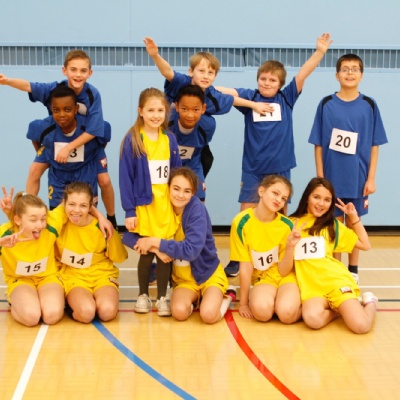 For a half-term, we've been practising the events for the Indoor Athletics Tournament. The long jump, high jump, triple jump, javelin, speed bounce and chest push, with all team members taking part in the relay races..
Trials were had and the team was selected to take the best one at each for the boys team and the girls team. On the day, two of the twelve were off ill, one on holiday and one had left and gone to another school - so last minute replacements had to be found ten minutes before we left to go to the tournament.
The twelve who went did themselves proud. We may have finished 8th out of the 11 schools that were there, but the way they performed, behaved and the effort they gave was second to none.
A great morning was had by all and we're now looking forward to the Outdoor Athletics tournament in July.